A Note from our Owner
Yale Cordage has never lost a customer to a competitor based on quality nor have we sought customers on the basis of price alone. We have always embraced new arborist rope fiber technologies and have been the first manufacturer to incorporate them in arborist rope and cable products when they provide the best customer value.
Yale has continuously developed unique custom and modified machinery to maintain its advantage in processing fibers to their fullest potential. We do this every day to the very best of our abilities in Maine and North Carolina…..nowhere else.
Yale is proud of its support of the Arborist Trade, from its introduction of high tech synthetic fibers for heat resistance, to setting up a working arborist rope-making machine at TCI. We want to make your job easier and safer.
– Tom Yale
Maxi-Flip Lines
Maxi-Flip Lines use Free Flex Flemish eye splice, are lightweight, utilize the best hardware available and are CE approved EN358.
Dynamic Energy in Arborist Rope
One of the most misunderstood aspects of rope selection is the disconnect between breaking strength and a ropes ability to absorb dynamic loads.
Ask an Expert
Have a question about arborist rope or tools? Use our online form to submit a question to our experts.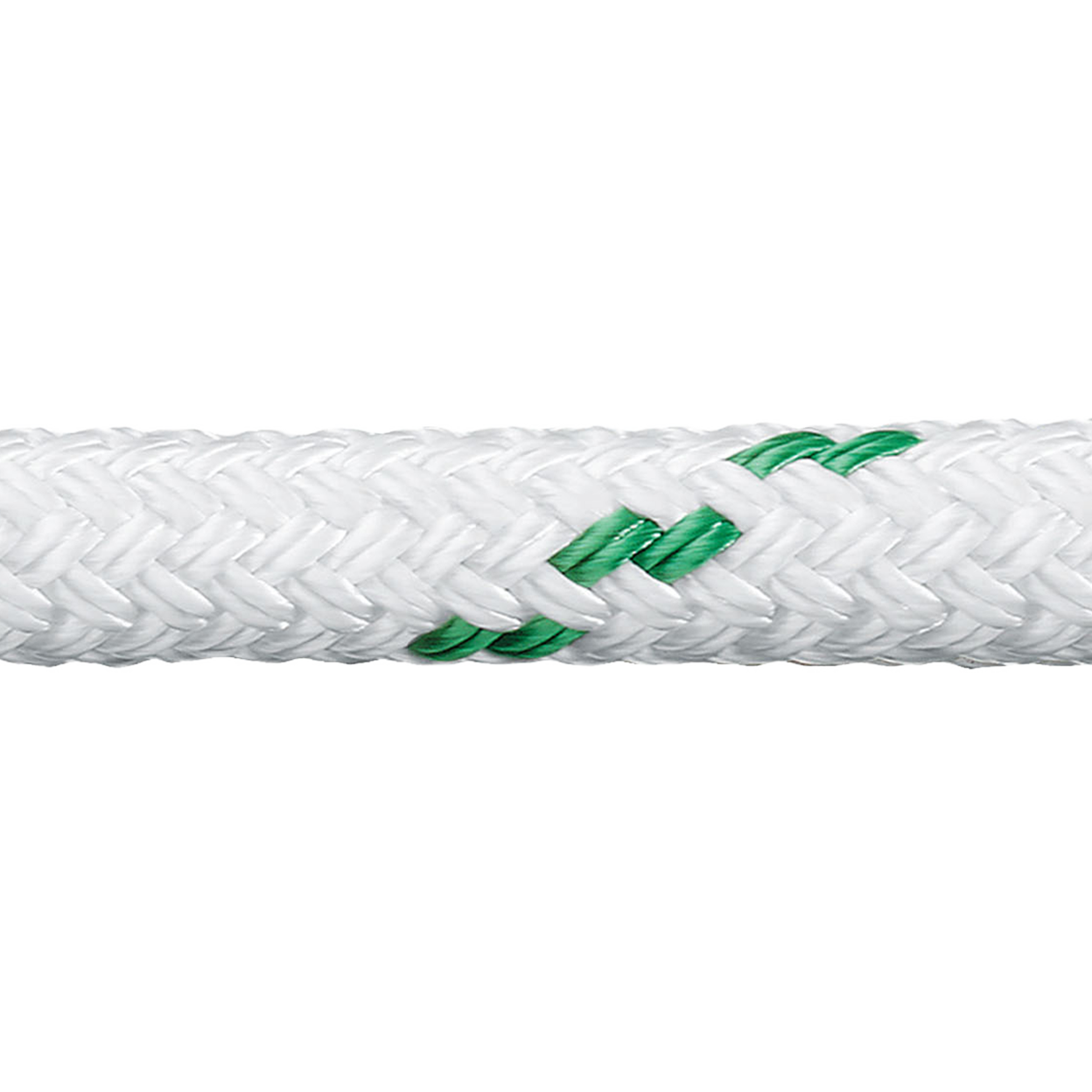 Double Esterlon is a double-braided rope constructed of premium over finish polyester fiber in both the sleeve and core. This product is identified by two green strands braided into the cover structure and is available with optional Maxijacket urethane coating to further enhance the rope's wear resistance.
Featured Applications
ArboristIndustrial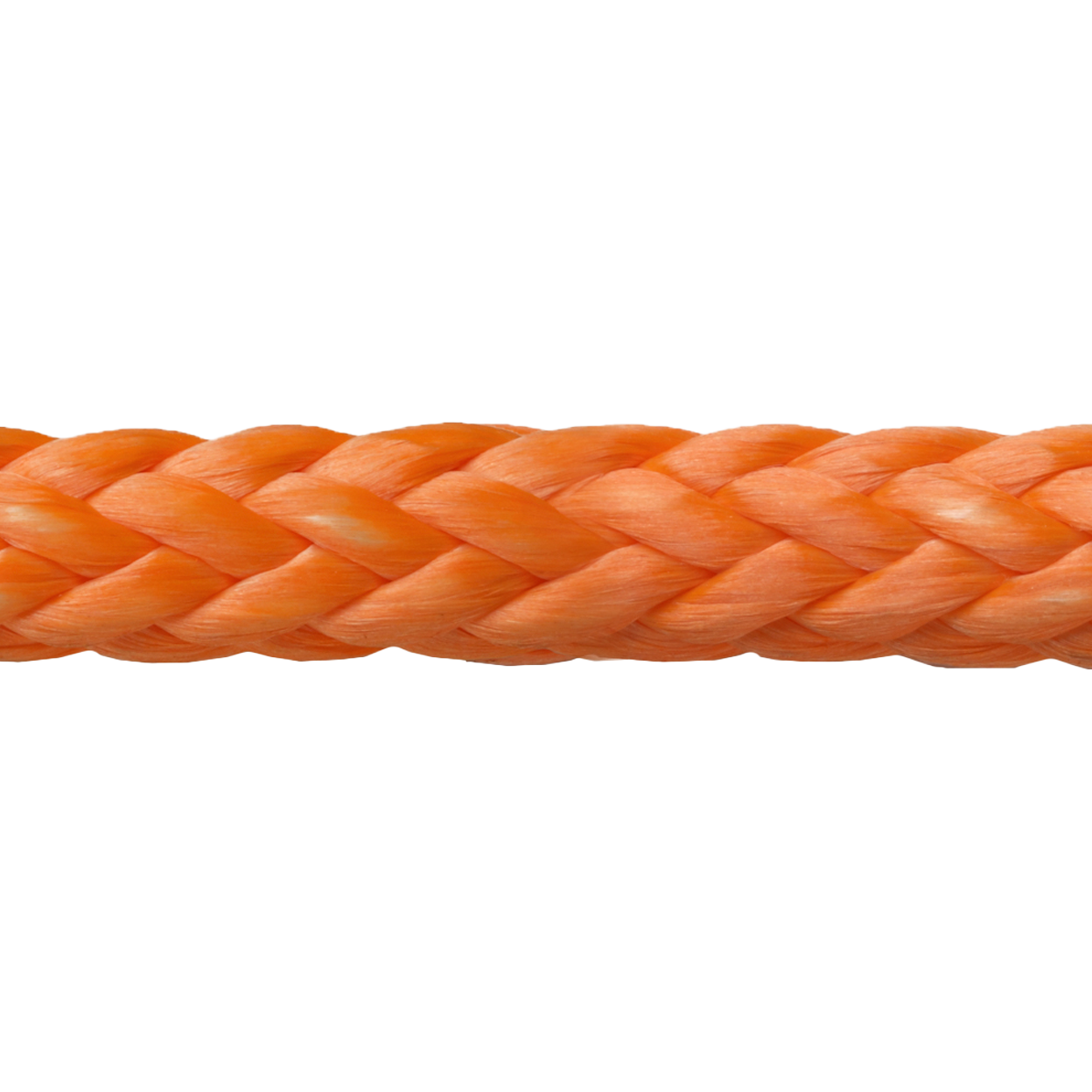 PE-12 has been re-engineered, boosting its strengths significantly. Using the same high-tenacity fiber we use in our value-packed Portland Braid, this polyester single braid offers a single-end-per-carrier construction, which keeps the rope from flattening out in service and self centers in sheaves beautifully.
Featured Applications
Electrical UtilityIndustrial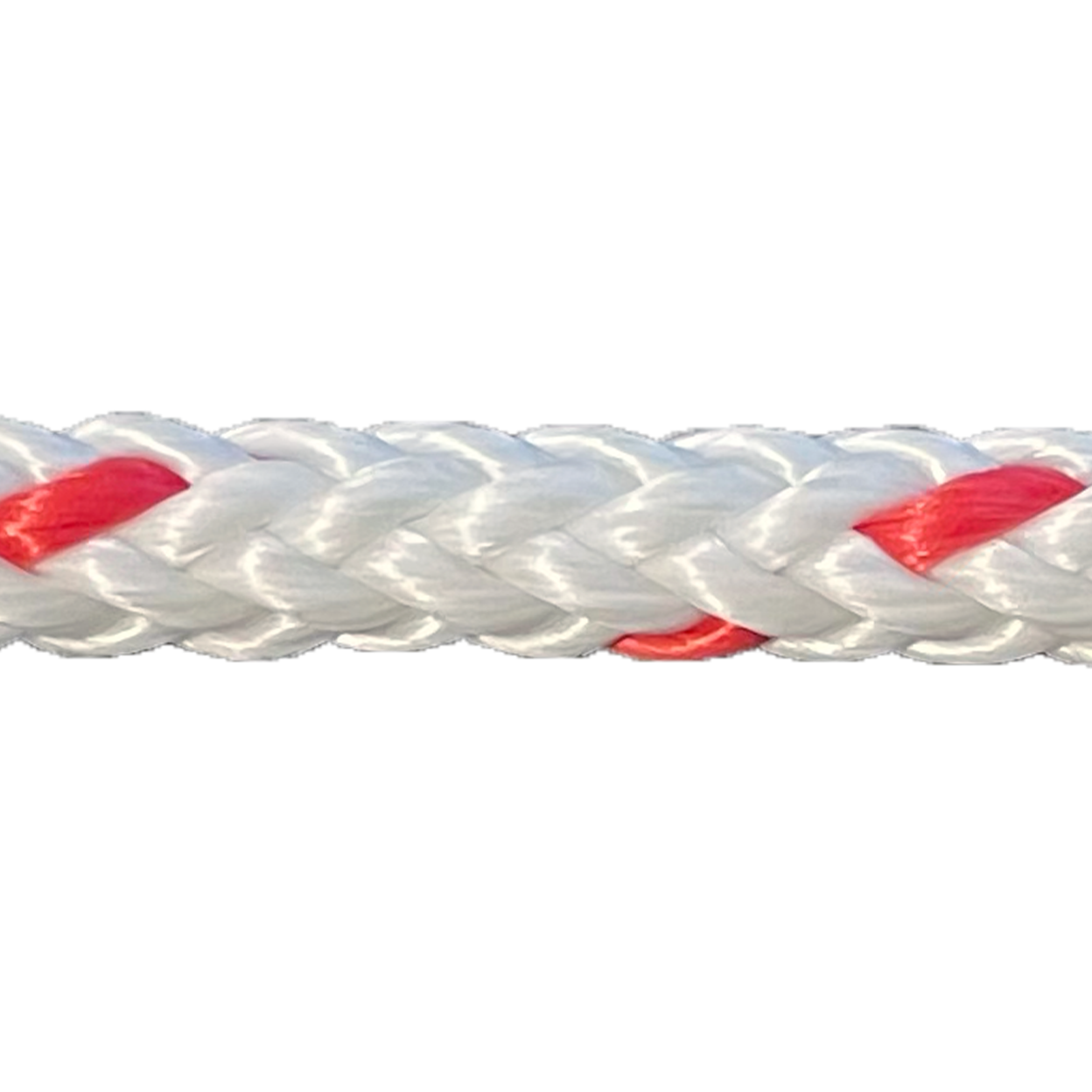 PolyPlus Braid is an affordable 12-strand single-braid rope constructed of high-tenacity polyester plied over "Para-ep" polyolefin in each individual strand.
Featured Applications
Industrial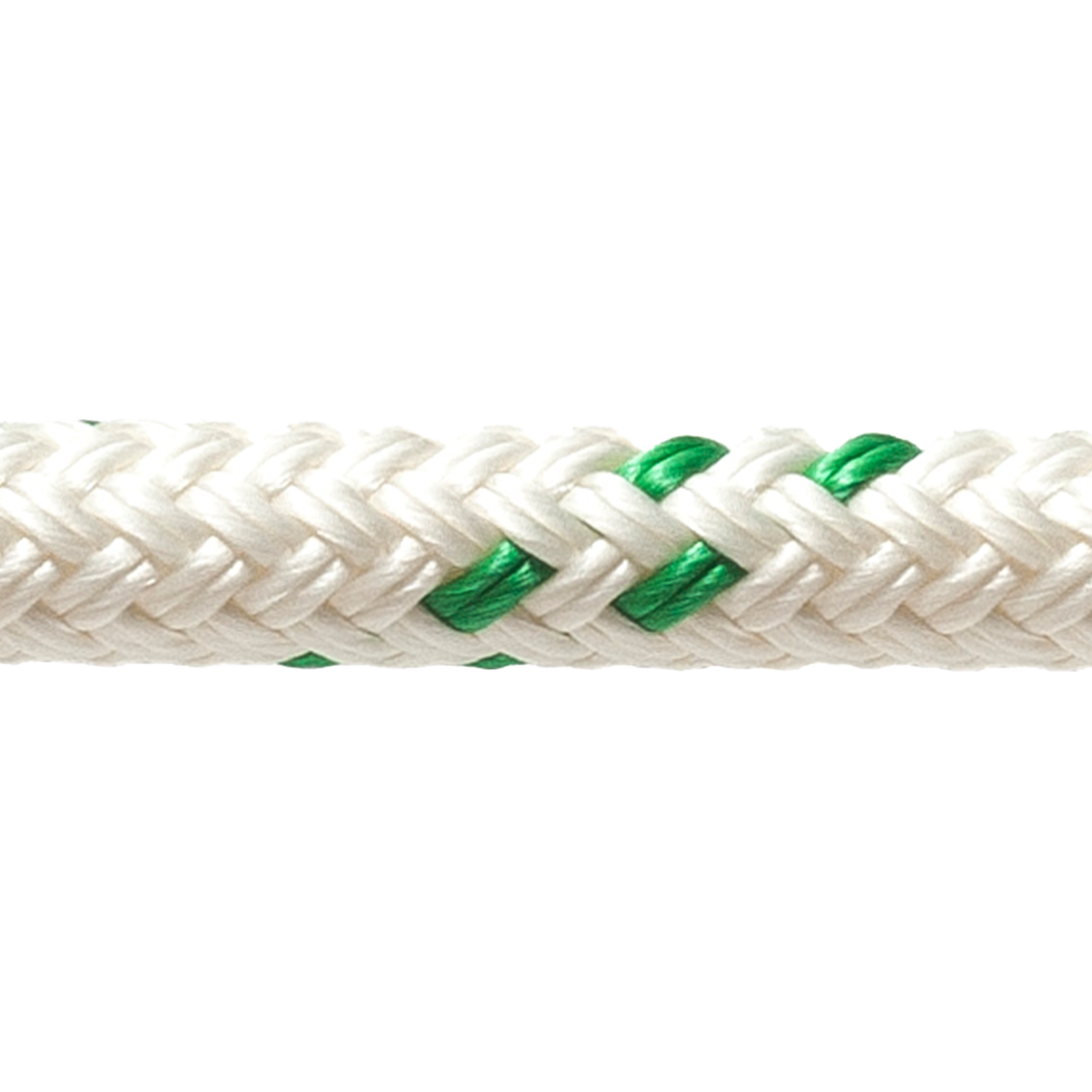 Polydyne is a double-braided rope that utilizes a polyester sleeve over a nylon core. Despite the dissimilar stretch characteristics of these fibers, Yale engineers have produced constructions where both fibers contribute.
Featured Applications
ArboristIndustrialPleasure Marine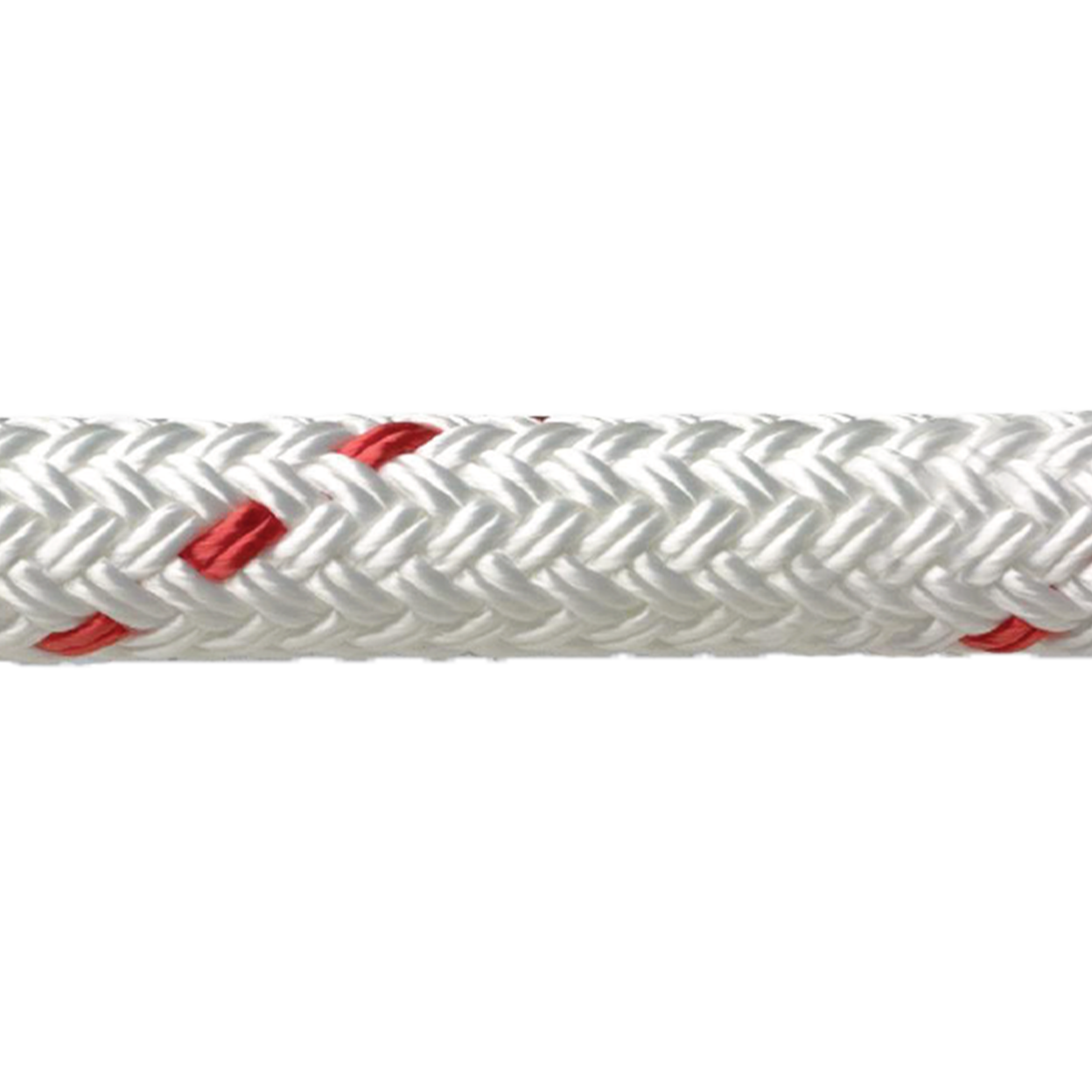 Portland Braid double-braided polyester offers high value at a very competitive price. Built in the same manner as our Double Esterlon, Portland Braid offers consistent performance at an economical price.
Featured Applications
ArboristIndustrial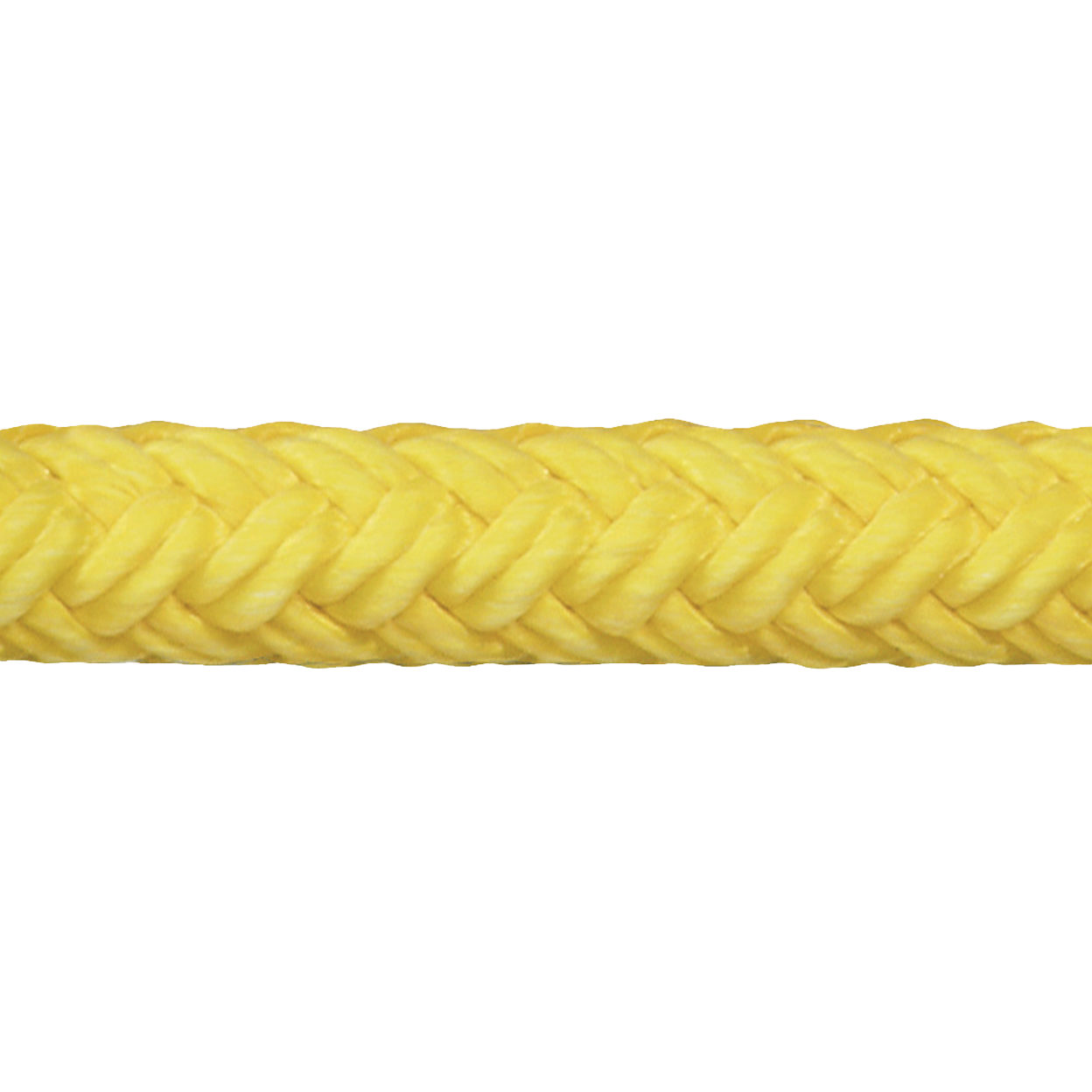 Yalex is a single-braid 12-strand rope constructed of premium over finish polyester fiber. Yalex's two-end-per-carrier structure creates a larger void in the middle of the rope, which makes it easier to splice and makes used-rope splicing much easier to perform.
Featured Applications
ArboristIndustrialOceanographic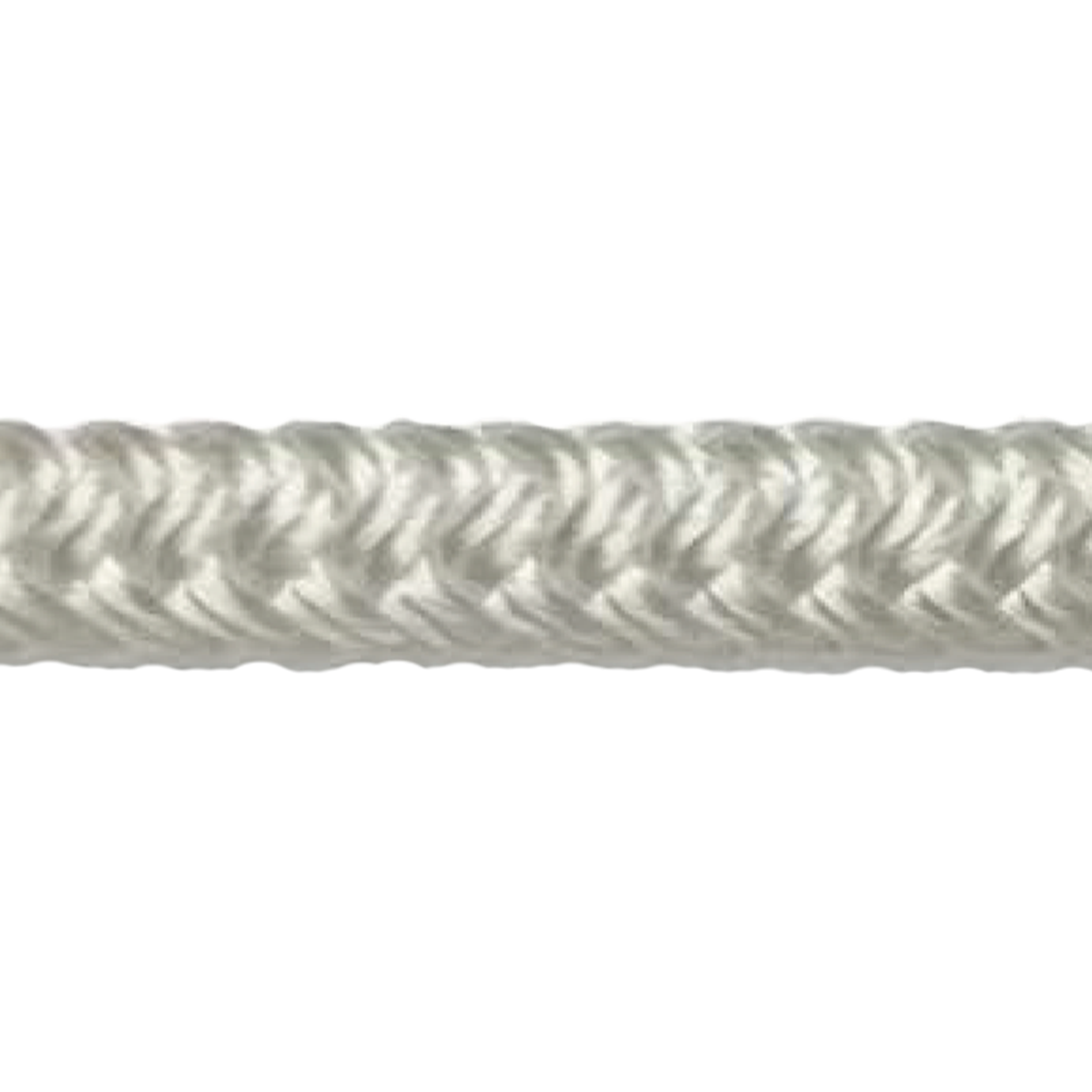 Yalon is a double-braided rope constructed of a nylon core and sleeve. It offers high energy absorption, controlled stretch, and exceeds the strength requirements of MIL-DTL-24050.
Featured Applications
IndustrialPleasure Marine