Slings and Lifting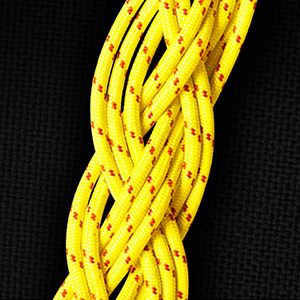 U.S. Patent No. 9,296,593 B2 - Singapore Patent No. 11201507689 - China Patent No. CN 105209368 - Australia Patent No. 2014239887 - AU South Africa Patent No. 2015/07153 - European Patent No. EP 2969881 - Saudi Arabia Patent No. 7209Fortis2 Slings are heavy-lift, multipart slings made with our Unitrex XS Max Wear synthetic cable that has a core of Ultra High Molecular Weight Polyethylene (UHMWPE) fiber encased with neoprene and a tough braided jacket of high-tenacity polyester. The result is a heavy-lift sling of Unitrex XS that has the durability and stiffness of a wire rope sling at a fraction of the weight.
Featured Applications
Industrial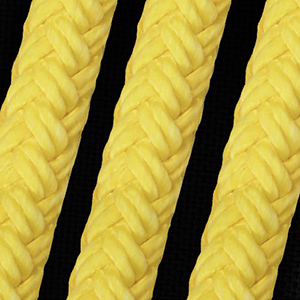 Yalex is a single-braid 12-strand rope constructed of premium over finish polyester fiber. Yalex's two-end-per-carrier structure creates a larger void in the middle of the rope, which makes it easier to splice and makes used-rope splicing much easier to perform.
Featured Applications
ArboristIndustrialOceanographic