Yale Cordage engineers synthetic rope products to meet the demands and specifications for military and defense applications across land, air, and sea.
Categories
Navy RIB Boat Slings
Sling, Technora® Aramid core, polyester sleeve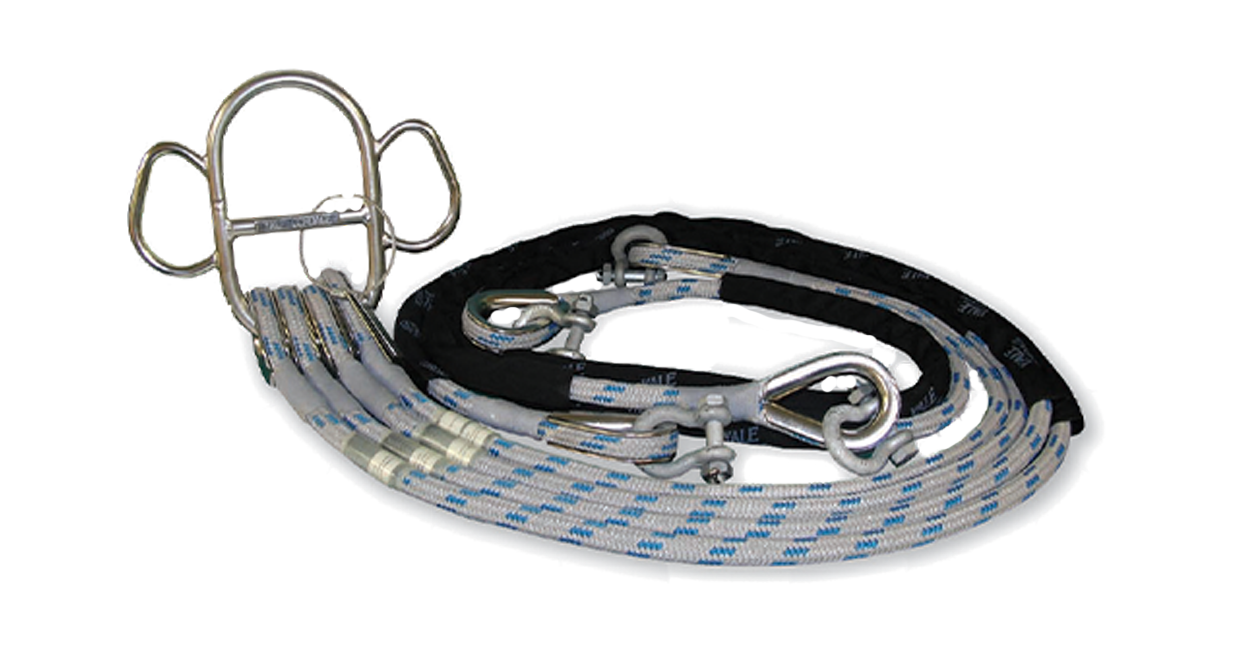 Our Navy RIB Boat Slings were developed in conjunction with NSWC Carderock Division to handle RIB Boats. The initial goal was to eliminate wire rope from existing slings, reducing electronic interference, corrosion, wire fish hooks, and generally engineering a safer system.