Superior Value Through Better Engineering for Heavy Lift Industries
Our history of expertise and innovation has led to industrial rope products that feature the newest and most advanced synthetic fibers available in the world. Our synthetic heavy lift slings were engineered for crane, rigging, and other heavy lift applications to ensure safety, magnify cost savings, and increase ROI.
Our high-performing slings are 80% lighter than wire slings, with a 66% increase in typical safety factors. To learn more about how Yale can provide the safest, most cost-effective solution for your heavy lift needs, please fill out the contact form.
Increased Safety
Safety is a #1 priority at any job site. Synthetic rope is less than 1/5 the weight of a wire rope, which has many safety implications, including:
Reduced risk of injury from snapping, recoiling, or a dropped load due to incorrect rigging procedures
Reduced risk of work fatigue or injury from carrying heavy rope across the worksite
Magnified Savings and Increased ROI
Synthetic slings cut operations costs, providing far greater value and a higher ROI than a wire sling of comparable load capacity. Synthetic rope's cost-saving features include:
Enhanced strength-to-weight ratio, saving storage space and inventory costs on multiple diameters of wire
Reduced rigging time across a variety of systems due to its lighter weight and flexibility, increasing project efficiency
Reduced need for special machinery to carry the extra weight of the rope itself
Superior wear resistance, never rusting or corroding, but maintaining the durability and stiffness of wire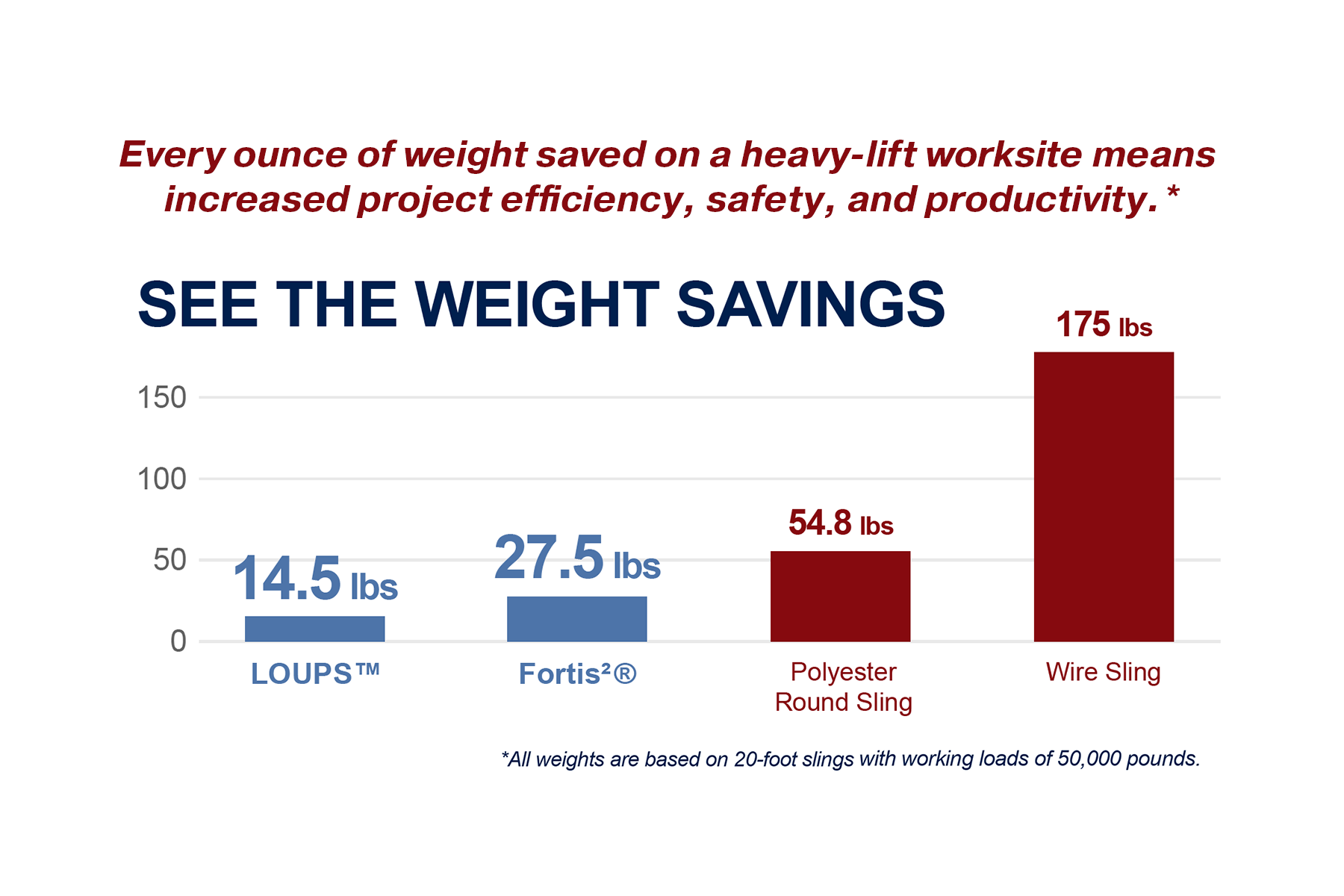 Categories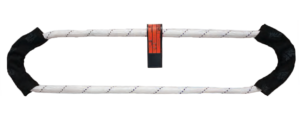 An investment in Yale Cordage heavy lift slings for industrial applications can pay off in time savings, equipment costs, and worker safety.