Fortis²® Heavy-Lift Slings
U.S. Patent No. 9,296,593 B2 – Singapore Patent No. 11201507689 – China Patent No. CN 105209368 – Australia Patent No. 2014239887 – AU South Africa Patent No. 2015/07153 – European Patent No. EP 2969881 – Saudi Arabia Patent No. 7209
Fortis2 Slings are heavy-lift, multipart slings made with our Unitrex XS Max Wear synthetic cable that has a core of High Modulus Polyethylene (HMPE) fiber encased with neoprene and a tough braided jacket of high-tenacity polyester. The result is a heavy-lift sling of Unitrex XS that has the durability and stiffness of a wire rope sling at a fraction of the weight.
80% lighter than a comparable wire rope sling
Stiff enough to push under objects
More durable than traditional fiber slings
One person able to lift eye to crane hook
Easy to inspect for damage
Will not corrode or rust
Will not soak up water or freeze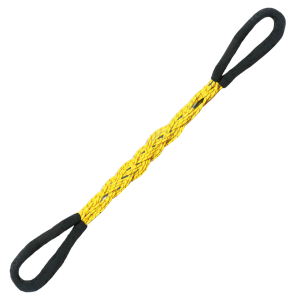 The Chafe Pro® HB Series is constructed of multiple layers of FJORD, Inc.'s specially formulated and designed heavy-duty nylon weaves.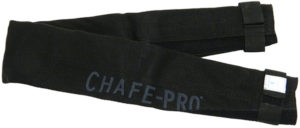 All Fortis2 models come with standard ChafePro HB Series chafe protection for the eye of the sling.
Abrasion testing has shown the Chafe-Pro HB Series to be more resistant to chafe abrasion than marine-grade fire hose and chafing gear made from such materials as HMPE, Kevlar®, etc.
Chafe-Pro HB series multi-layer design
Easily removable for inspection
Chafe-Pro Shore Grip Technology on inner layer prevents slipping on eye
Easy latch system for quick opening of the material
Fortis2 slings are tagged with the Etiflex tag.
Ratings and warnings are molded into the tag, not printed
Excellent abrasion resistance
Resistant to most solvents and petroleum products
Excellent UV resistance and all temperature performance
High-visibility, two-color design
Labels will not stain or mildew